Tommy Hilding | Borealis
:
Music by Brian Eno | Hellvi Kännungs, Gotland
Archive exhibition
Tommy Hilding
Borealis
musik/music: Brian Eno

Hellvi Kännungs, Gotland, Sweden
14.7–7.8 2022
(scroll down for Swedish)

We are pleased to present a solo exhibition with Tommy Hilding at Hellvi Kännungs, Gotland this summer. Borealis is a new suite of paintings that has emerged in recent years. The exhibition is named Borealis after the northern taiga forest belt that runs around the northern hemisphere. The exhibition presents the paintings with Brian Eno's musical piece Compact Forest Proposal from 2001 as the surrounding soundscape.

During the pandemic, the forest became a place for reflection and recovery from the rampant reality around us. Although nature has been constantly present in Tommy Hilding's life and art, this time the meeting became of greater importance. A suite of paintings in a consistent size and theme began to emerge. Paintings that explore the forest environment carefully and closely, with a fascination for detail and diversity. As visitors, we get to go on a walk that takes us further and further into a mysterious, distant world that exists in parallel, very close to our own.

Growing up in the mossy spruce forest in northern Skaraborg set the tone.
A forest to constantly return to. Quiet, safe, eternal.
In recent years, the forest has often become the destination for secluded walks.
New discoveries of details, rooms, perspectives and animated light.
The spring of fir needles and moss. A fending off of scattered branches at eye level.
– Tommy Hilding

Tommy Hilding and Brian Eno met at Kulturhuset in Stockholm in the mid-1980s. There they participated in two parallel exhibitions and have followed each other's artistry ever since. When we decided to show Borealis at Hellvi Kännungs, the idea of showing the suite of paintings together with a sound work by Eno was born. Together they chose the piece Compact Forest Proposal, which was originally performed at SFMoMA in San Francisco in 2001.
Photo: Nora Bencivenni / Galleri Magnus Karlsson
Tommy Hilding, born 1954 in Skagersvik. Lives and works in Stockholm. In his recent exhibitions, he has worked with an imagery that is in the borderland between the contemporary urban space and the symbol-saturated landscape of Romanticism. By carefully integrating samples from art history into an almost documentary photo-based painting, he has asked important questions about how we live in relation to nature and each other. Solo exhibitions in selection: Galleri Magnus Karlsson, Stockholm, Sweden (2019, 2016, 2014, 2013, 2011, 2009, 2006, 2003, 2000, 1998), Galleri Thomassen, Gothenburg, Sweden (2019, 2014, 2011, 2007, 2003), Örebro Konsthall, Sweden ( 2015), Oskarshamns Konsthall. Sweden (2012, 1999), Olle Nyman's studios, Saltsjö Duvnäs, Sweden (2012), Angles Gallery, Santa Monica, USA (2008), ArtSpace, Raleigh, USA (2004), Rialto Center, Atlanta, USA (2004) and the Swedish Embassy, Washington, USA (2003). He is represented in the collections at e.g. Moderna Museet, Stockholm, Västerås Art Museum, Norrköping Art Museum, Stockholm City, Folke Bernadotte Academy, Kramfors, Sweden and the Public Art Agency, Sweden.
Photo: Cecily Eno


Brian Eno – musician, producer, visual artist and activist. First came to international prominence in the early '70s as a founding member of British band, Roxy Music. His work as a producer includes albums with Talking Heads, Devo, U2, Laurie Anderson and Coldplay, whilst his long list of collaborations include recordings with David Bowie, David Byrne, Grace Jones, James Blake and most recently with brother, Roger, on the album Mixing Colours. His visual experiments with light and video continue to parallel his musical career with exhibitions all over the globe. To date he has released over 40 albums of his own music, exhibited extensively as far a field as the Venice Biennale, Arcos de Lapa in Rio de Janeiro and the sails of the Sydney Opera House and is a founder-member of the Long Now Foundation, a trustee of Client Earth, and Patron of Videre Est Credere. In April 2021, he launched EarthPercent, which raises money from the music industry for some of the most impactful environmental charities working on the climate emergency.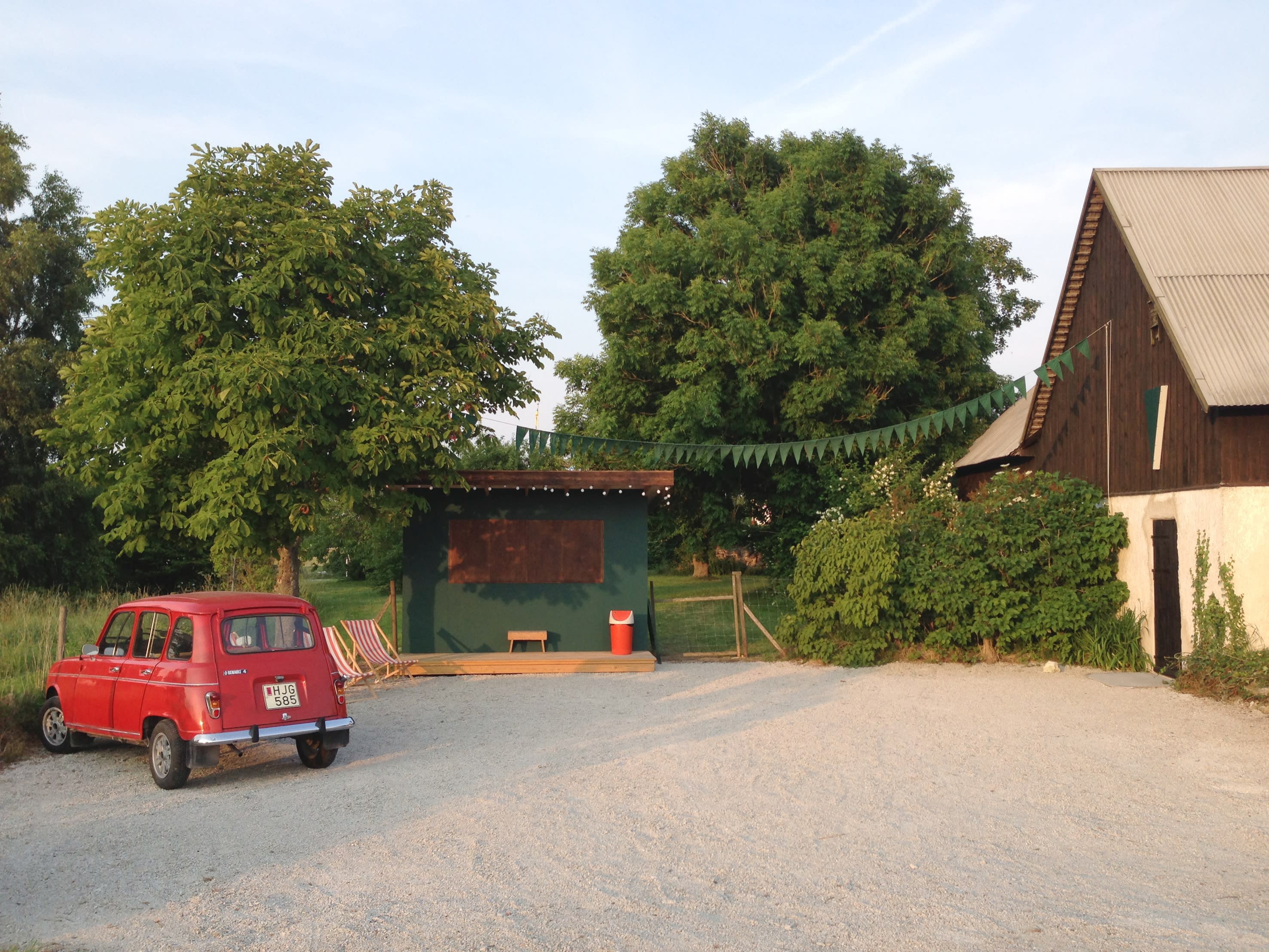 Hellvi Kännungs is Galleri Magnus Karlsson's project room in a rebuilt limestone barn on the island of Gotland. Since 2011 it is an alternative exhibition space to the gallery in Stockholm. Some of the gallery artists have curated their own exhibitions here and it has been a place to explore new ideas. Hellvi Kännungs has become a meeting point for artists and public in an environment completely different from the urban gallery space. The proximity to nature and the seclusion has contributed to a easy and inspiring atmosphere. In addition to the exhibitions, the gallery artists have also stayed at Hellvi Kännungs during periods of work and relaxation.

Hours:
Friday–Sunday 12–4 pm
and by appointment

Art, coffee, ice cream!

Address:
Hellvi Kännungs 207
624 50 Lärbro
Sweden
Phone +46 708 106 906
Map

Follow us on instagram @gallerimagnuskarlsson for updates
Please contact the gallery for information and inquiries
--
Vi har glädjen att presentera en separatutställning med Tommy Hilding på Hellvi Kännungs, Gotland i sommar. Borealis är en ny svit målningar med utgångspunkt i skogen som vuxit fram under de senaste åren. Utställningen bär namnet Borealis efter det nordliga barrskogsbältet som löper runt det norra halvklotet. I utställningen visas målningarna med Brian Enos musikstycke Compact Forest Proposal från 2001 som omgivande ljudbild.

Under pandemin blev skogen en plats för eftertanke och återhämtning från den skenande verkligheten runt oss. Även om naturen varit ständigt närvarande i Tommy Hildings liv och konst blev mötet denna gång av större betydelse. En svit målningar i gemensamt format och tema började växa fram. Målningar som utforskar skogsmiljön noggrant och nära, med fascination för detaljer och mångfald. Som besökare får vi följa med på en promenad som tar oss allt längre in i en mystisk avlägsen värld som existerar parallellt alldeles nära vår egen.

Uppväxtens mossiga granskog i norra Skaraborg satte tonen.
En skog att ständigt återkomma till. Tyst, trygg, evig.
Under senare år har skogen ofta blivit målet för avskildhetens promenader.
Nygamla upptäckter av detaljer, rum, perspektiv och målande ljus.
Svikten i barrmattor och mossa. Parerandet av spretiga grenar i ögonhöjd.
– Tommy Hilding

Tommy Hilding och Brian Eno träffades på Kulturhuset i Stockholm i mitten av 1980-talet. De deltog där i två parallella utställningar och har följt varandras konstnärskap sedan dess. När vi bestämde oss för att visa Borealis på Hellvi Kännungs föddes idén om att visa serien tillsammans med ett ljudverk av Eno. De valde tillsammans musikstycke Compact Forest Proposal som ursprungligen uppfördes på SFMoMA i San Francisco 2001.
Foto: Nora Bencivenni / Galleri Magnus Karlsson
Tommy Hilding, f.1954 i Skagersvik. Bor och arbetar i Stockholm. Han har i sina senaste utställningar arbetat med ett måleri som befinner sig i gränslandet mellan det samtida urbana stadsrummet och romantikens symbolmättade landskap. Genom att integrera kärleksfulla samplingar från konsthistorien i ett nästan dokumentärt fotobaserat måleri har han ställt angelägna frågor om hur vi lever i relation till naturen och varandra. Separatutställningar i urval: Galleri Magnus Karlsson, Stockholm (2019, 2016, 2014, 2013, 2011, 2009, 2006, 2003, 2000, 1998), Galleri Thomassen, Göteborg (2019, 2014, 2011, 2007, 2003), Örebro Konsthall (2015), Oskarshamns Konsthall (2012, 1999), Olle Nymans ateljéer, Saltsjö Duvnäs (2012), Angles Gallery, Santa Monica, USA (2008), ArtSpace, Raleigh, USA (2004), Rialto Center, Atlanta, USA (2004) och Sveriges ambassad,Washington, USA (2003). Han finns representerad i samlingarna på bl.a. Moderna Museet, Stockholm, Västerås Konstmuseum, Norrköpings Konstmuseum, Stockholm Stad, Folke Bernadotte Akademien, Kramfors och Statens konstråd.
Foto: Cecily Eno


Brian Eno – musiker, producent, bildkonstnär och aktivist. Blev först internationellt berömd i början av 70-talet som en av de grundade medlemmarna i det brittiska bandet Roxy Music. Hans arbete som producent inkluderar album med Talking Heads, Devo, U2, Laurie Anderson och Coldplay, medan hans långa lista av samarbeten inkluderar inspelningar med David Bowie, David Byrne, Grace Jones, James Blake och nu senast med brodern Roger på albumet Mixing Colours. Hans visuella experiment med ljus och video fortlöper parallellt med hans musikaliska karriär, med utställningar över hela världen. Hittills har han släppt över 40 album med sin egen musik, ställt ut på en mängd platser, exempelvis Venedigbiennalen, Arcos de Lapa i Rio de Janeiro samt på den segelliknande fasaden på operahuset i Sydney. Han är även en av grundarna av Long Now Foundation och arbetar med organisationerna Client Earth och Videre Est Credere. I april 2021 lanserade han EarthPercent, som samlar in pengar från musikindustrin till några av ledande miljöorganisationer som arbetar med klimatkrisen.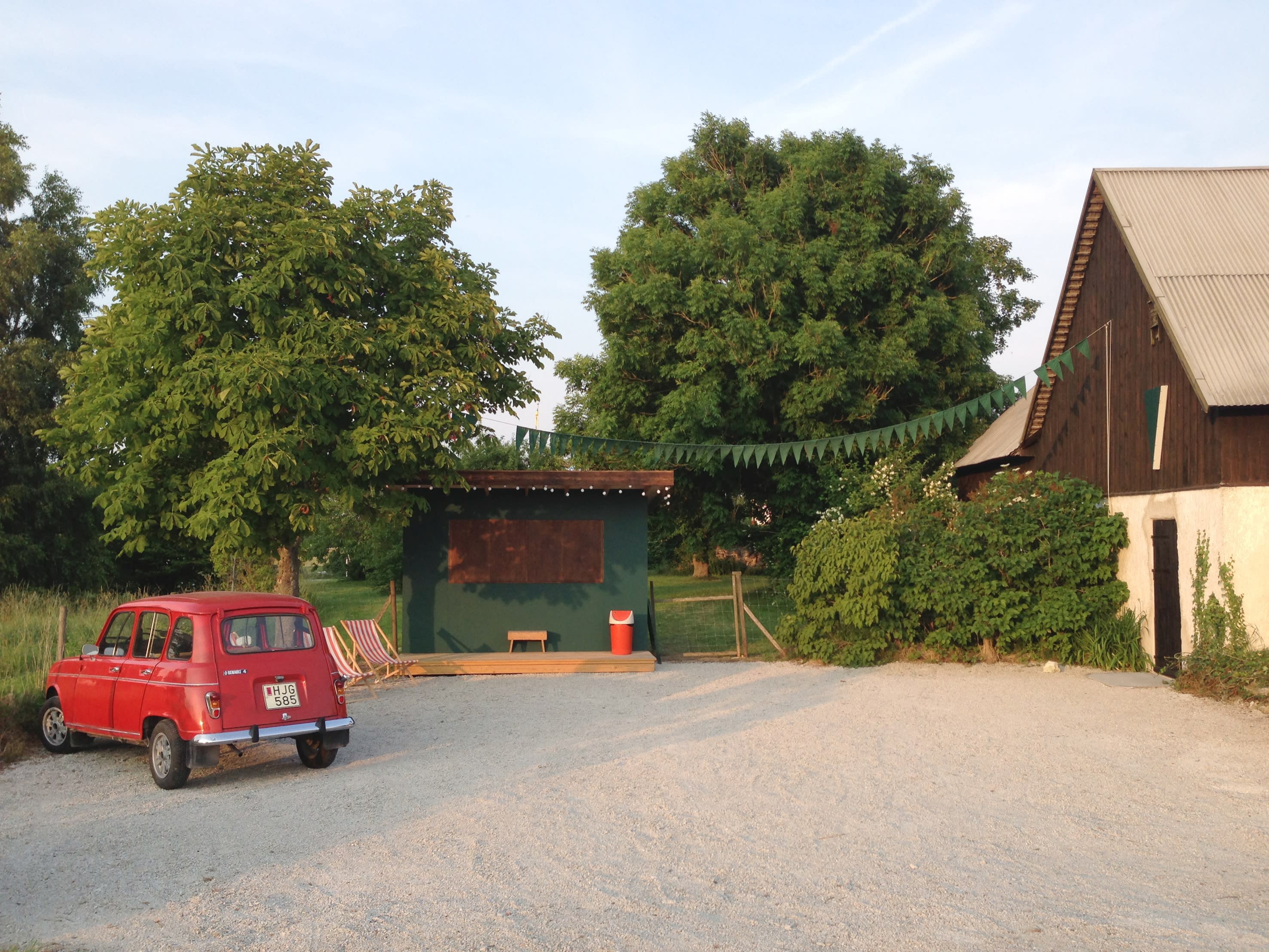 Hellvi Kännungs är Galleri Magnus Karlssons projektrum på norra Gotland. 2011 hade vi vår första utställning i den ombyggda ladan och därefter har den fungerat som ett alternativt utställningsrum till galleriet på Fredsgatan i Stockholm. På Hellvi Kännungs har vi låtit några av galleriets konstnärer sammanställa egna grupputställningar och genomföra idéer som inte rymts inom ramen för galleriets ordinarie verksamhet. Det har blivit en mötesplats för konstnärer och publik i en miljö som skiljer sig från det urbana gallerirummet. Närheten till naturen och avskildheten har bidragit till en prestigelös och inspirerande atmosfär. På Hellvi Kännungs har galleriets konstnärer även kunnat vistas för koncentrerade arbetsperioder och avkoppling.
Öppet:
Fredag–söndag 12–16
samt efter överenskommelse

Konst, kaffe, glass!

Adress:
Hellvi Kännungs 207
624 50 Lärbro
www.hellvi.blogspot.se
Karta
telefon 0708 / 10 69 06

Följ oss på instagram @gallerimagnuskarlsson för uppdateringar!
Kontakta galleriet för mer information och förfrågningar.